Email signature Outlook App
Auteur: Jay Jansen
Gepubliceerd: 20.06.2023
Add email signature to the Outlook App
Step 1.
Go to Outlook.
Open the Outlook app on your phone.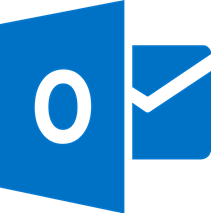 Step 2.
If you have Outlook open.
Press the three horizontal lines in the top left.
A menu will open.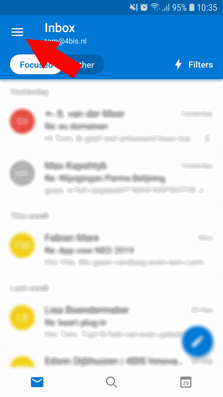 Step 3.
Click on the gear wheel at the bottom left.
The settings menu then opens.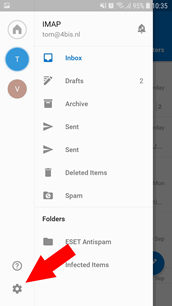 Step 4.
In the settings menu, press Signature.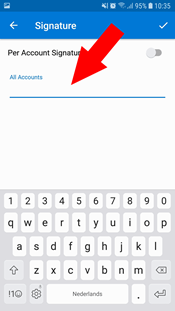 Step 5.
When you're done, hit the checkmark to save.