Emailbox Apple Mail
Auteur: Jay Jansen
Gepubliceerd: 02.03.2023
Add Emailbox to the Apple Mail
Step 1.
Go to Mail.
Click in the top left on Mail > Click on Add Account.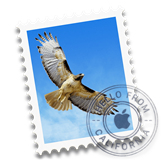 Step 2.
Select Other Mail Account > Click on Continue.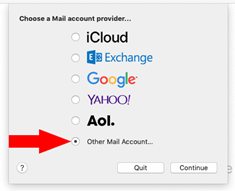 Step 3.
Now enter the email address you want to add > Type your password > Click Sign In.
Now you need to check if Account Type says "IMAP", if not select it from the dropdown menu.
At Incoming Mail Server > Type "mail.4bis.nl"
At Outgoing Mail Server > Also type "mail.4bis.nl"
Click Sign In.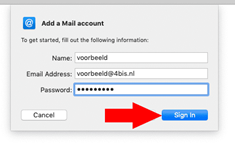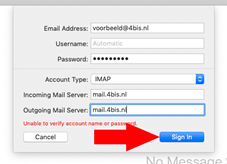 Step 4.
Then it's up to you. Check the box to the left of "Notes" if you want to use the Notes app with your email, or uncheck it if you don't.
Click on Done.
Finished! Now your new email address will be added to your email account list. You can find it in the left column in Mail and you can use it right away.