Email signature 4BIS Mail
Auteur: Jay Jansen
Gepubliceerd: 20.06.2023
Add email signature to the 4BIS Webmail
Step 1.
Go to 4BIS Webmail webmail.4bis.nl
Log in with your email address.
Enter your email address.
Then enter your password for that email address.
Then press enter or the > icon displayed in the box where you type your password.

*If what you type is not in the box, tap the box so that an upright dash will flash in the box.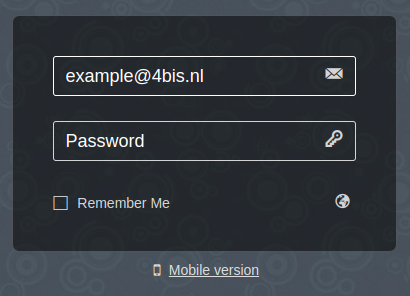 Step 2.
If you are registered in your email via the webmail of 4BIS.
Tap the white box next to your email address in the top right corner.
A drop-down menu will open.
Click on: Settings
The full settings menu will then open.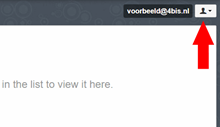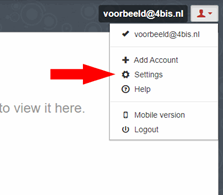 Step 3.
In the settings menu, click on the tablet Accounts.
Click on your email address under the Identities section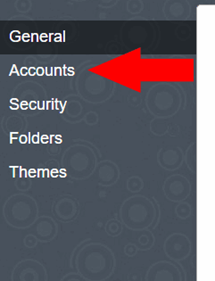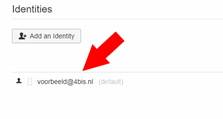 Step 4.
Here you can create your email signature, if you don't want an html signature and the toolbar looks like the image below.
Press the highlighted button.
If you do want an html signature make sure the tool bar looks like the image below, then you can paste your html here.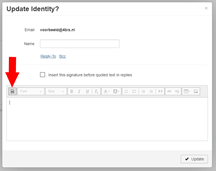 Step 5.
If you don't use an html signature you can load images by pressing the button.
You can then load it by uploading or by using a URL.